If you digitize a series of invoices at the same time with a scanner or printer, this scanner or printer will usually merge the individual invoices into one PDF document. You can upload that document in OkiOki and then split it back into separate invoices, which you can easily do with our 'Split & group' feature.
Invoice pages that you have digitized separately can also be uploaded together in OkiOki and then be grouped into one PDF invoice with the same 'Split & group' feature.
1. Upload a multipage document
If you upload a document with multiple pages in OkiOki, you immediately see how many pages there are in the document. In the example below, the document contains 9 pages.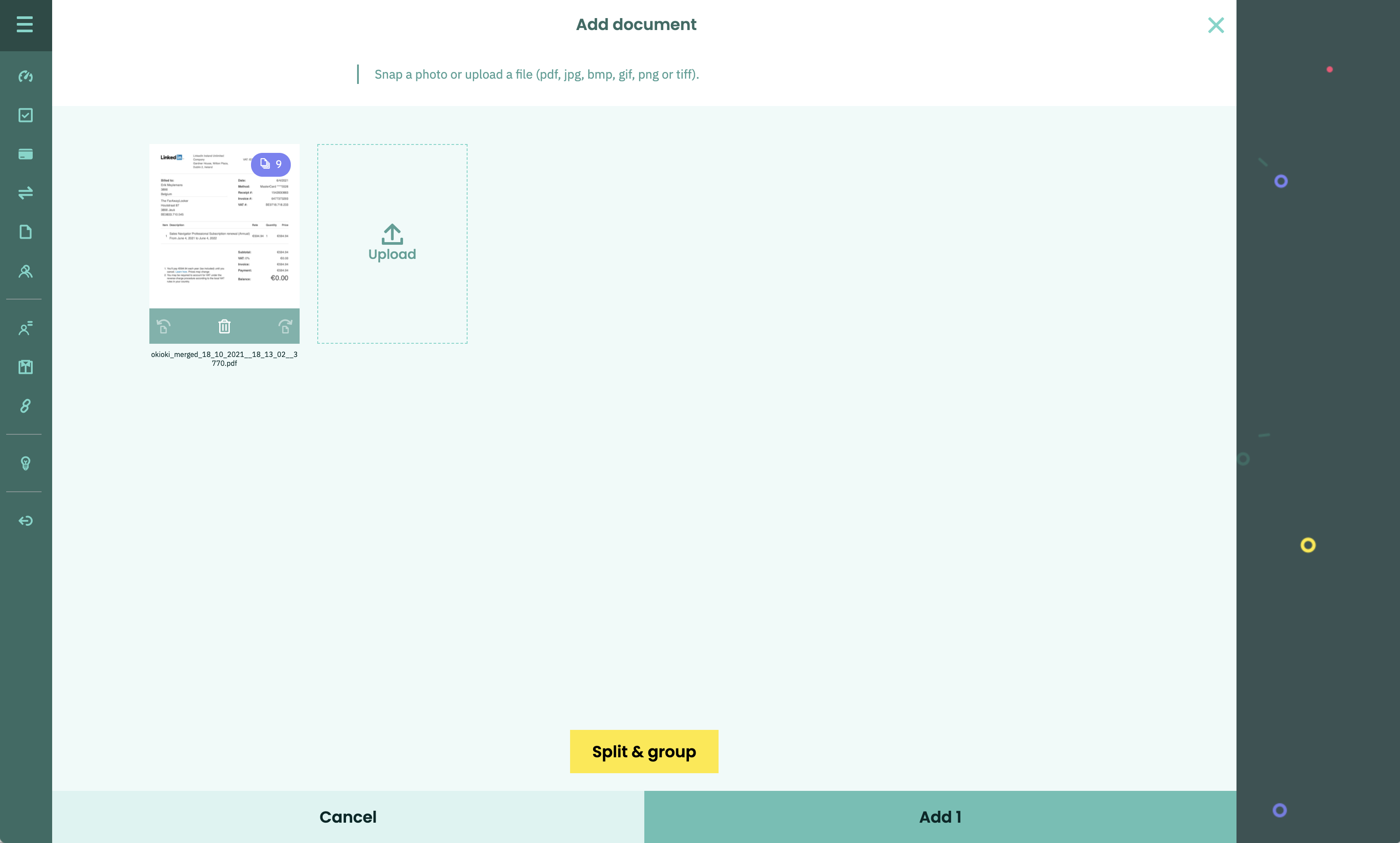 2. Splitting a document
If you click on the 'Split & group' button, you will now see the individual pages and between each page you will see the split icon (scissors). Click on this icon, between the two specific pages where you would like to split the document. Invoices that do indeed consist of several pages, such as the invoice from Google in this example, should not be split up.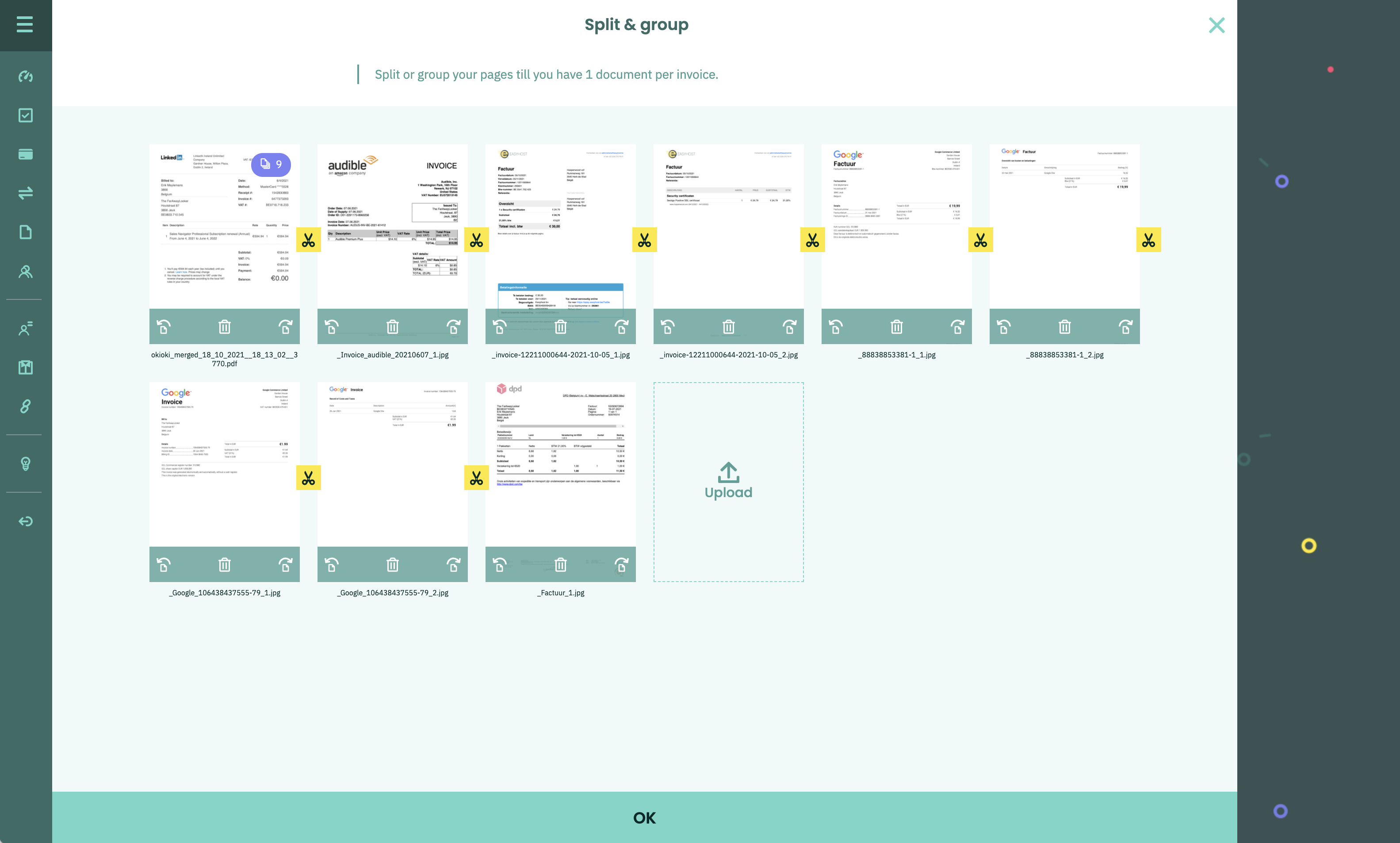 3. Split, but also group
So instead of 1 document with 9 pages, you now have 6 separate documents, some with 1 page and others with 2 pages.
Where pages have been split from each other, you now also see a group icon (glue) instead of a split icon. When you click on the group icon, you merge the relevant pages into 1 document. In this way you can also combine pages that you have photographed and uploaded separately into 1 document with several pages.
When you're done, press OK.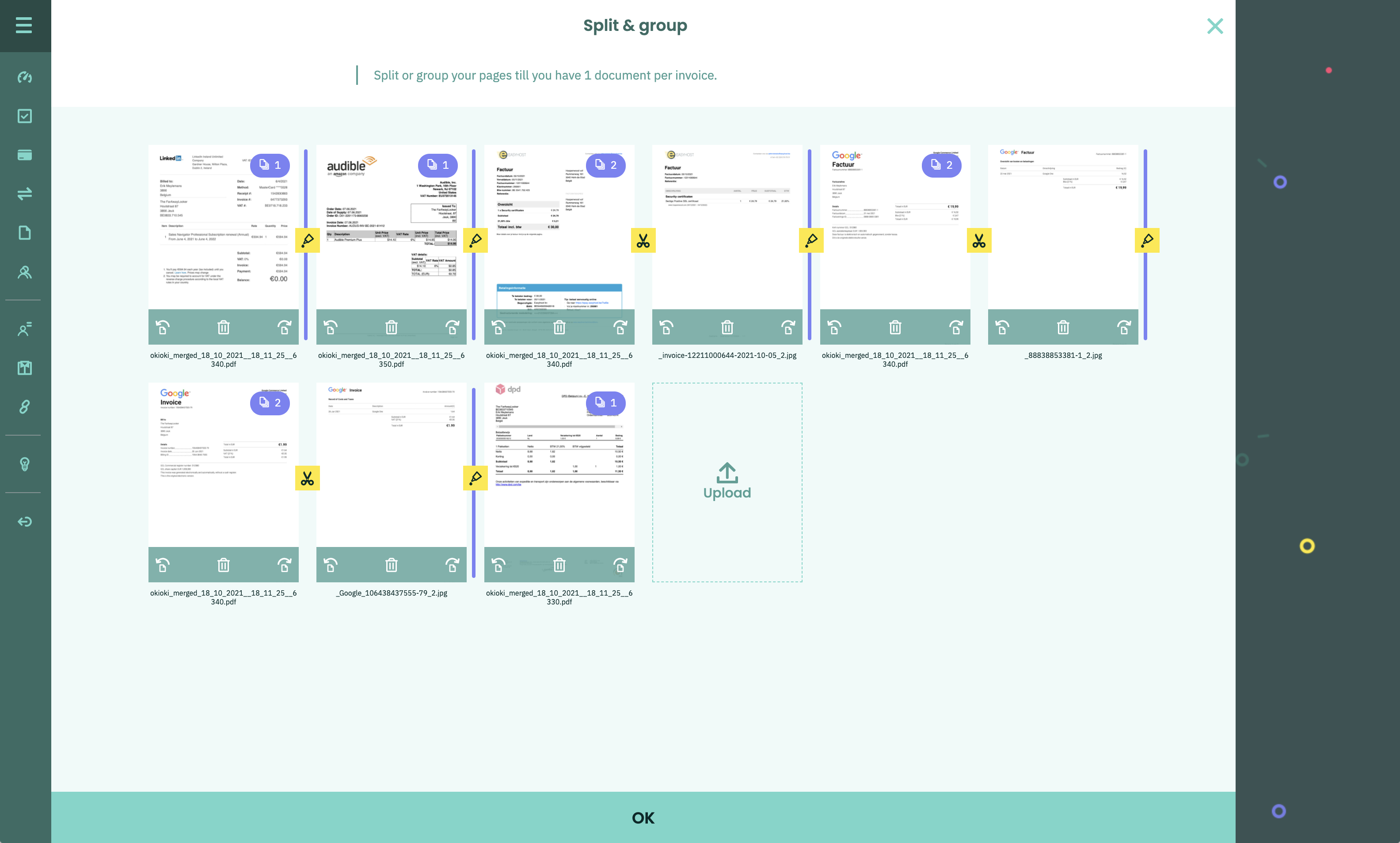 4. Your result
Six separate documents and nicely indicated per document how many pages it consists of.
If you now click on 'Add 6', OkiOki will start processing these 6 documents.
Split or merge everything
Do you have a large file with many separate invoices? Or many separate pages that you want to merge into one document? You can also split complete documents at once at the press of a button. For example, you can split a document of 50 pages into 50 separate documents. Similarly, you can also immediately merge 50 separate documents into 1 document in OkiOki.