OkiOki sends you a weekly email to remind you of the to-do's on your to-do list. At what moment you receive the email is up to you. Do you want to get started on your to-do list on the train to work? Or rather on Friday evening while waiting at the school gate? No problem: in OkiOki you can set the day and time you prefer to receive this weekly reminder email. That way, you can spend your time doing what you like on a precious Sunday afternoon at the end of the quarter!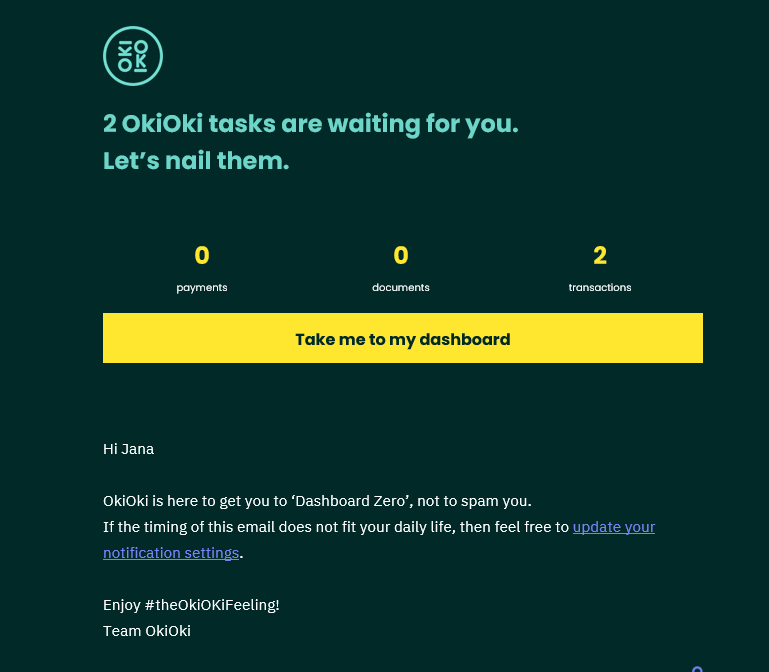 How do I decide when I get a to-do reminder?
Go to the menu
Click on 'Your Account' and go to 'Notifications'
Choose which day and time you want to receive an email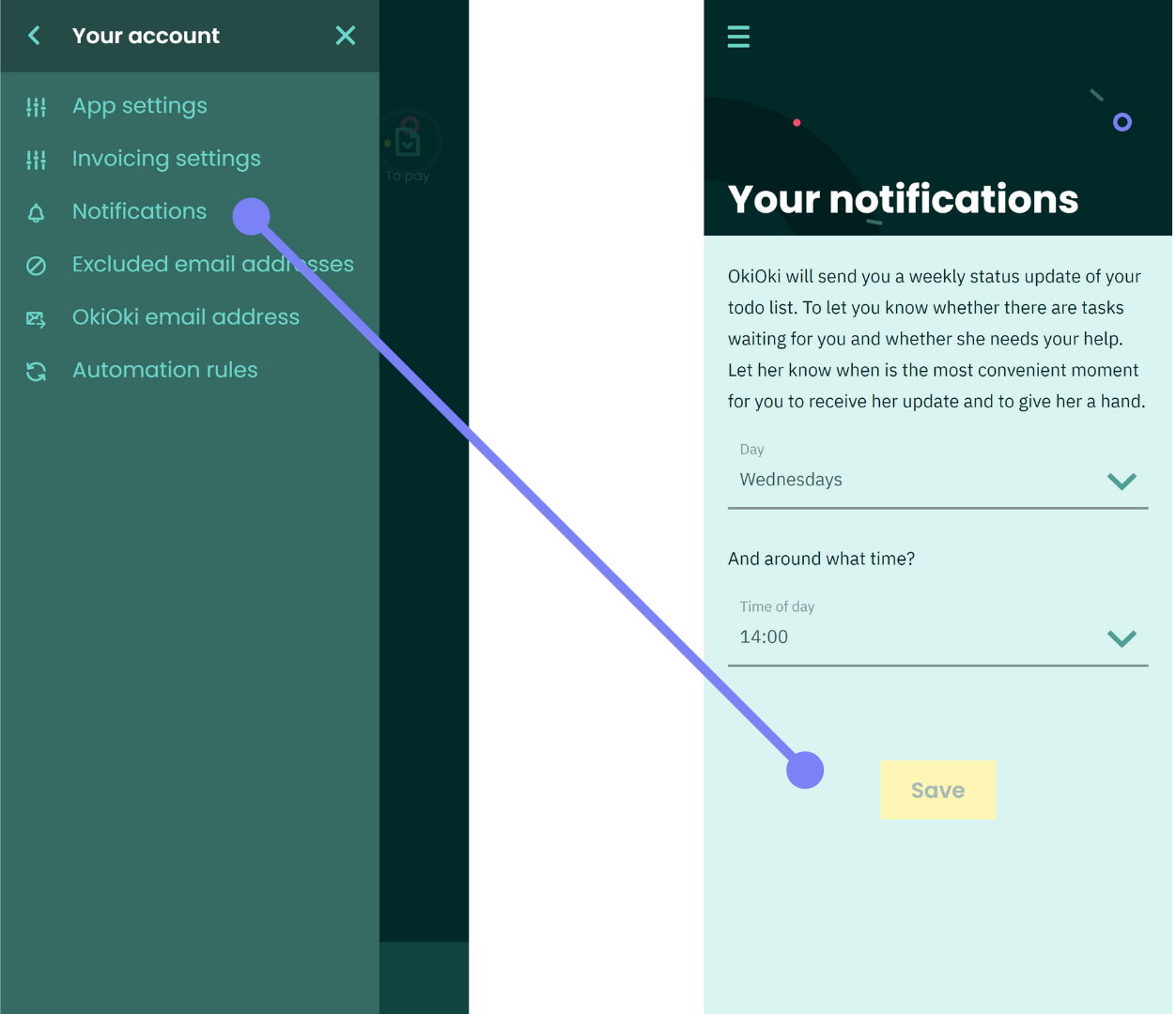 Moreover, OkiOki also reminds you of unpaid invoices on your to-do list. When the deadline for those invoices approaches, OkiOki will send you an email. This way, you avoid penalties for late payments.
Finally, OkiOki will sometimes ask you for your credit card spending statement. If you have not uploaded it by the end of the month, OkiOki will remind you. Once uploaded, OkiOki can continue the matching process and your to-do list will be reset to 0. And when your to-do list is at 0, you are again completely 'OkiOki', or in other words: time to relax!