To link a bank account to OkiOki, you need a few things:
Your account number
Itsme or your bank card and bank card reader to confirm access to your transactions
For some banks you will also need a customer number.
You proceed as follows:
Go to your menu.
Under "Connections", click on "Banks".
Select your bank from the list.
OkiOki will redirect you to your secure banking environment where you can connect with your bank card.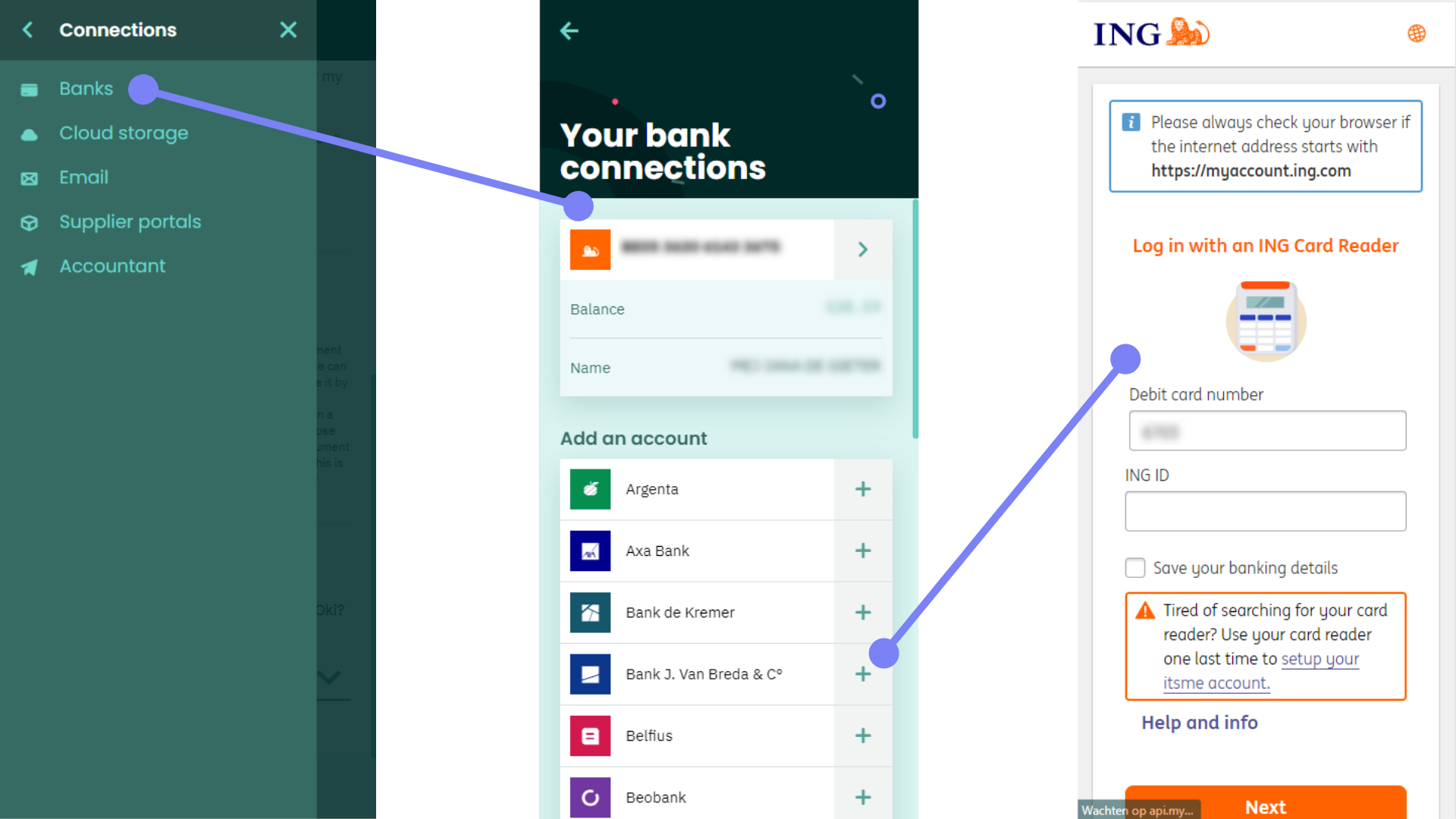 If you are having trouble linking your bank account, be sure to check out this article.