There are 3 ways that documents from the entrepreneur can reach you as accountant:
OkiOki forwards it automatically
OkiOki automatically forwards a document to the accounting software as soon as she knows it is relevant for the bookkeeping. This usually happens in 3 cases:
If OkiOki can match a document with a transaction
If the document is a sales invoice
If OkiOki can recognize that it is a document paid by credit card or direct debit. Then she snoozes the document until the next credit card expenditure statement and forwards it to you.
OkiOki forwards it after intervention by the entrepreneur
This occurs when OkiOki is not sure if a document should go to the accountant (because she does not find a transaction). In that case, she will add the document to the entrepreneur's to do list and it is up to him or her to indicate whether and how that invoice was paid. Once the entrepreneur takes one of the following actions, OkiOki forwards the document to the accounting software:
The entrepreneur sets a payment reminder.
The entrepreneur indicates that the document was paid by credit card, private money or cash.
The entrepreneur snoozes a document.
If the entrepreneur has an analytical accounting system, they can indicate that documents are sent to the accounting system only when the entrepreneur indicates it himself. For example, for each document they can indicate to which branch or project you can book this document. In this article we explain how you can set this up.
OkiOki forwards the document after your intervention
As an accountant, you can consult the OkiOki portal at the end of the quarter to check whether any entrepreneur's documents are still on 'Not sent to accountant'. These are often documents that are still on the entrepreneur's to-do list. As an accountant, you can then forward these documents to the bookkeeping department yourself so that you can finalise the quarter. Despite the fact that the documents are then forwarded, they still remain on the entrepreneur's task list. If the entrepreneur then processes them later, OkiOki will not send these documents to accounting a second time.
How to proceed?
Go to your accountancy portal via accountants.okioki.app
Go to the OkiOki dashboard of your client
Go to the list 'Not sent to accountant' under 'Documents'
Send all documents from that list by clicking on the 'Schedule now' button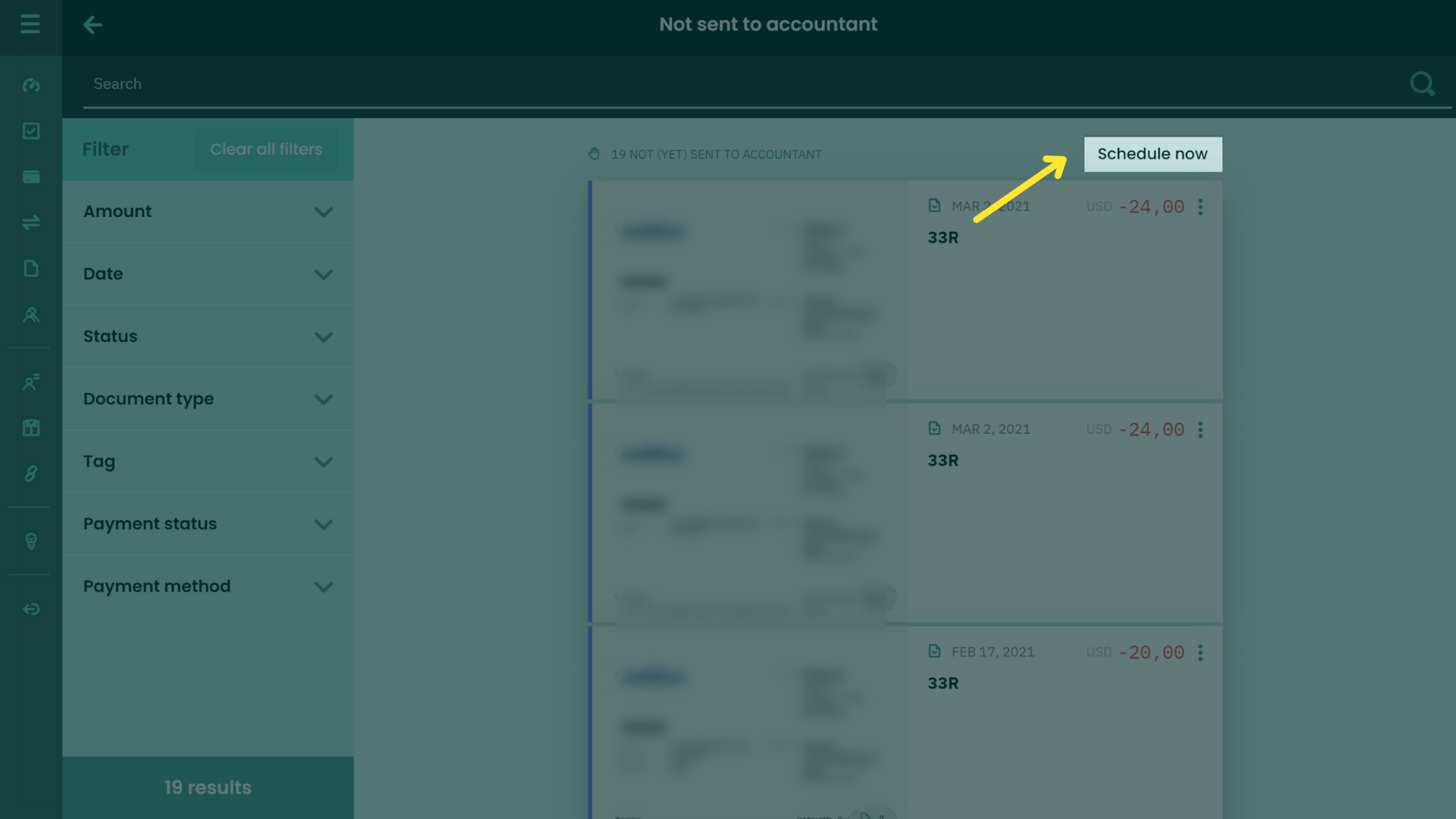 OR
Go to the list with 'All documents'
Filter the list according to date: 'Last quarter' and status: 'Not sent to accountant'
Select the documents (check mark in top left corner) and choose 'Send to accountant' at the top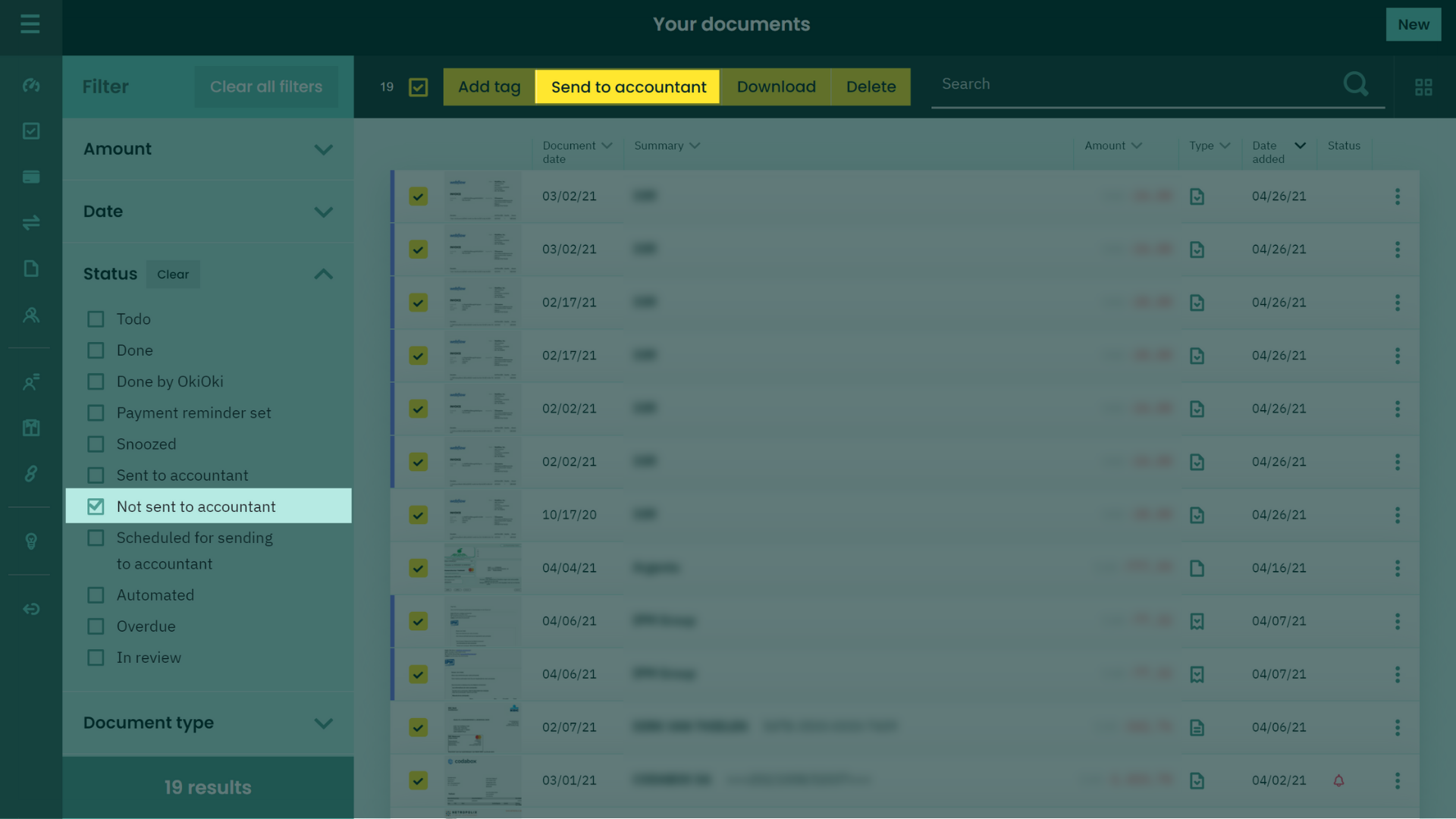 ! Please note: if the user has set that entries must be marked as 'Ready' first before OkiOki sends them to the bookkeeper, documents not yet marked as 'Ready' will not be forwarded in this way.