OkiOki integrates with Basecone via an API, to allow easy transfer of documents to the accounting software. To set up this integration you first go through some steps on the Basecone portal and then confirm the integration in the OkiOki app. Below we will go through all the steps necessary to link with Basecone.

On my.adsolut.com
1. Log in to my.adsolut.com.
Go to My.Adsolut.com and log in with your email address and password. If you are using My.Adsolut.com for the first time, you first have to create an account on the portal.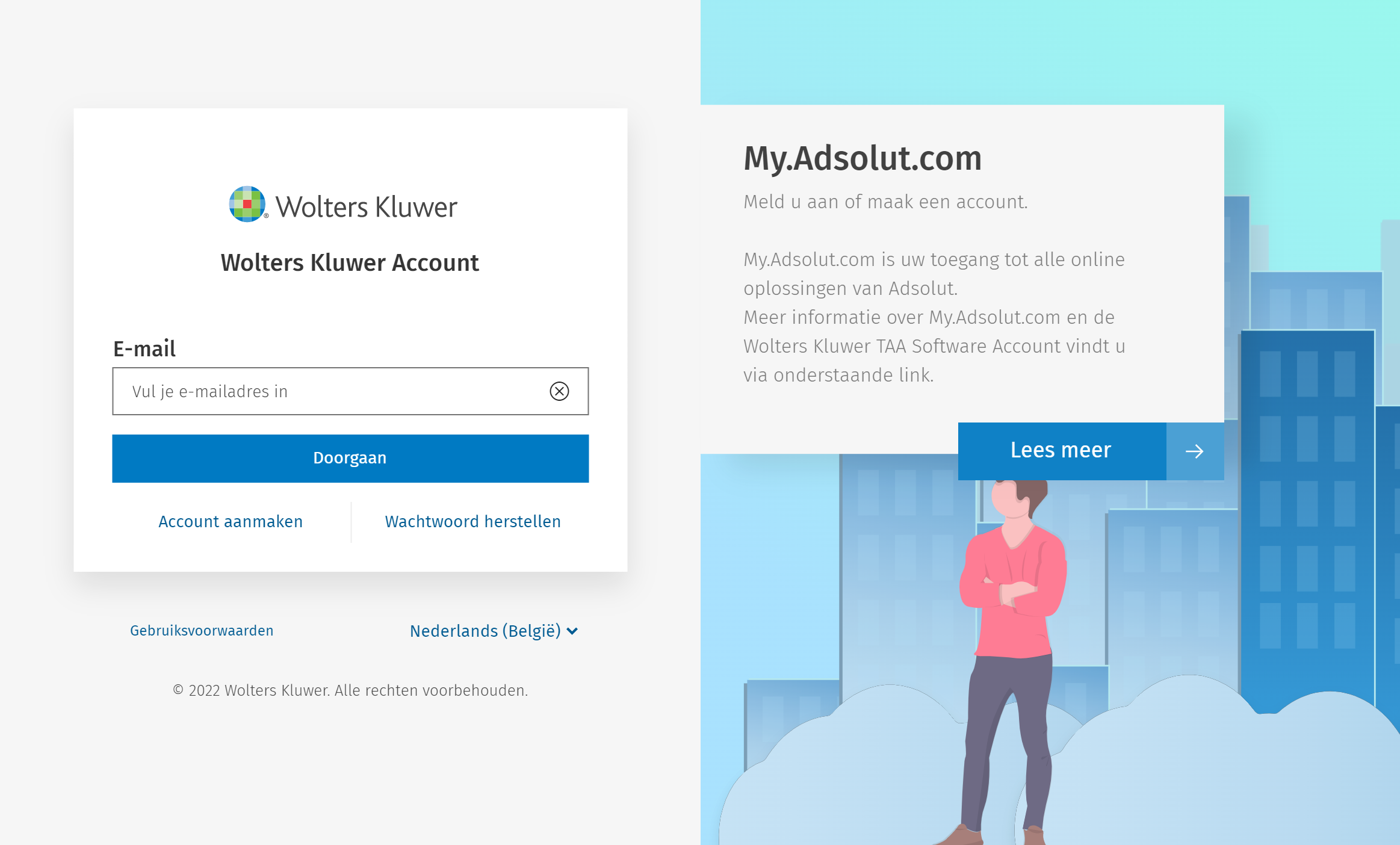 2. Go to your integrations
When logged in, click on 'Settings' in the top right corner.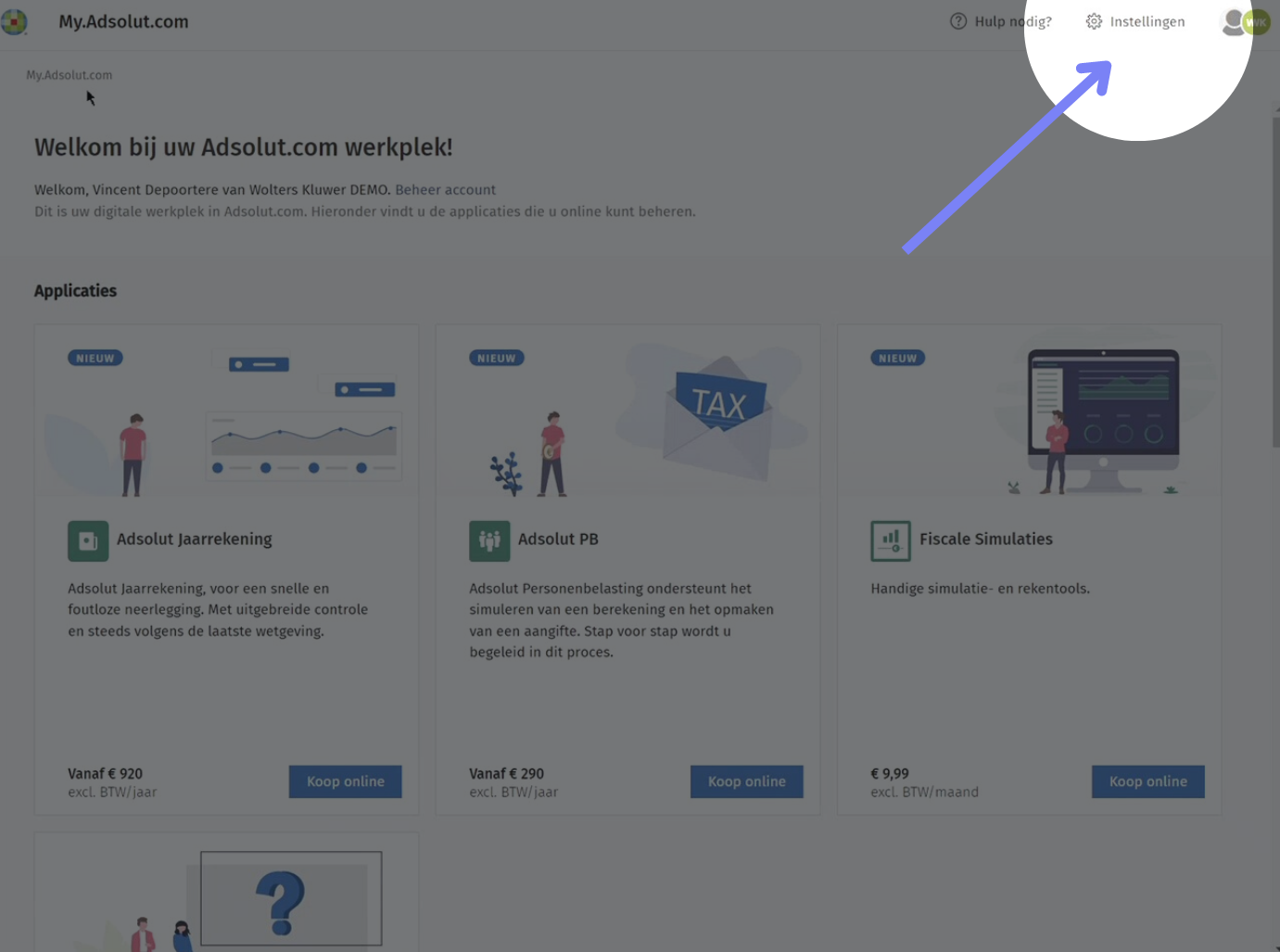 Next, go to the 'Integrations' tile and click 'Manage'.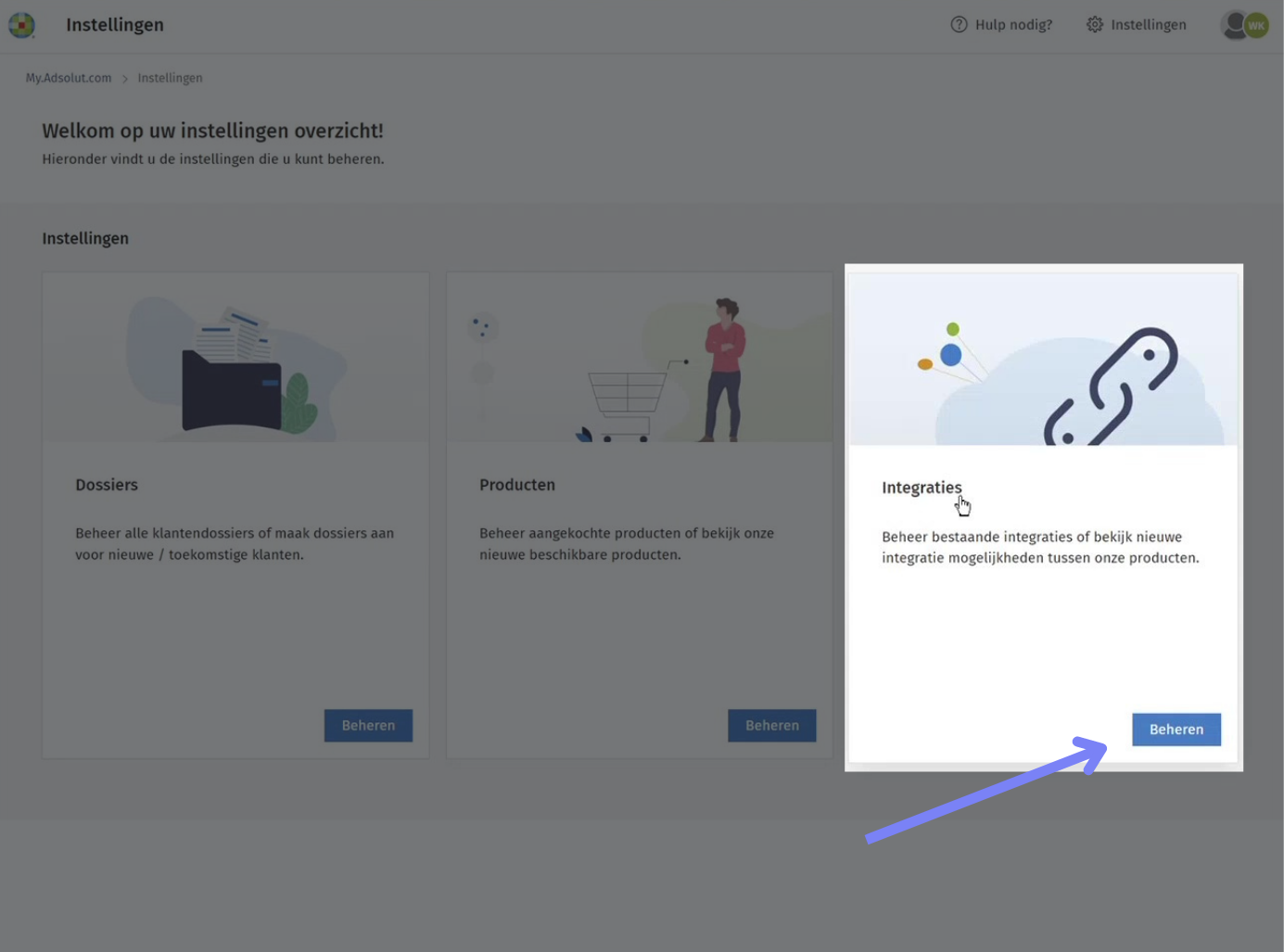 On this page you can view and edit all your integrations. If you are connecting OkiOki with My.Adsolut.com for the first time, first go to the 'Available applications' tab and then to the OkiOki tile. There, click on 'Continue linking'.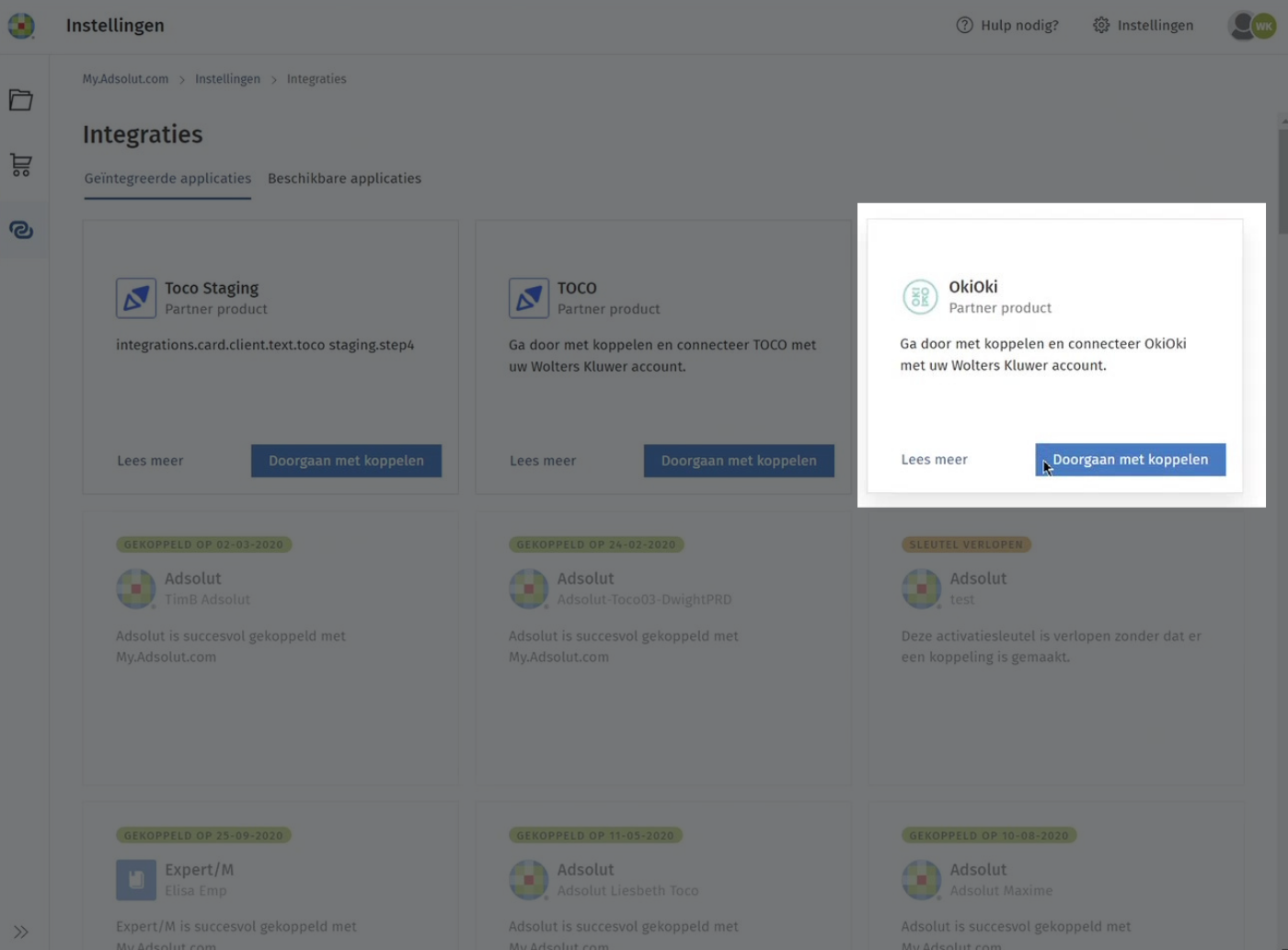 3. Connect with OkiOki in 4 steps.
1. Now you need to go through 4 steps to set up the connection. For the first step, you need to link your accounting package with My.Adsolut.com.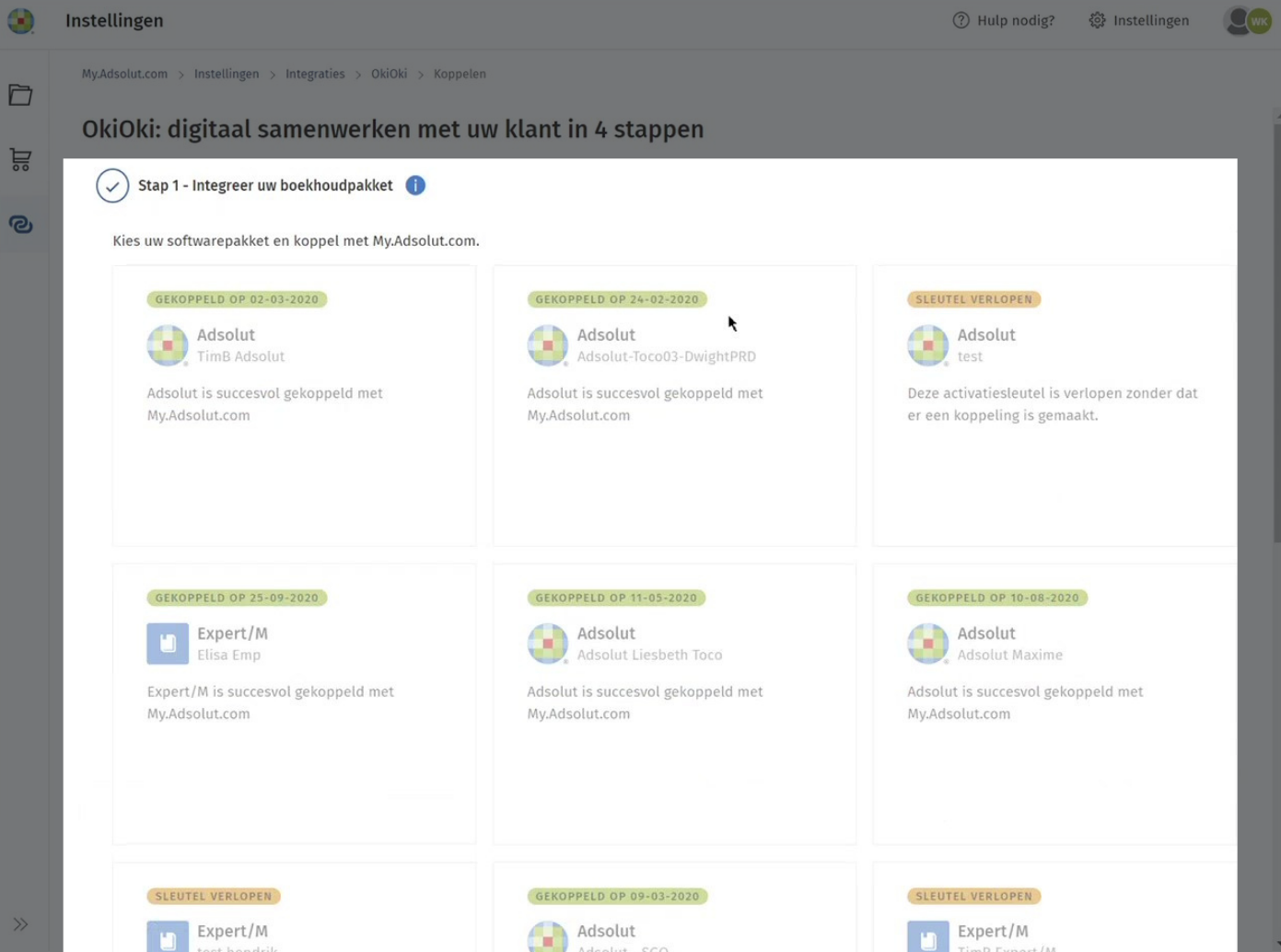 2. Next, you need to link Basecone to the portal.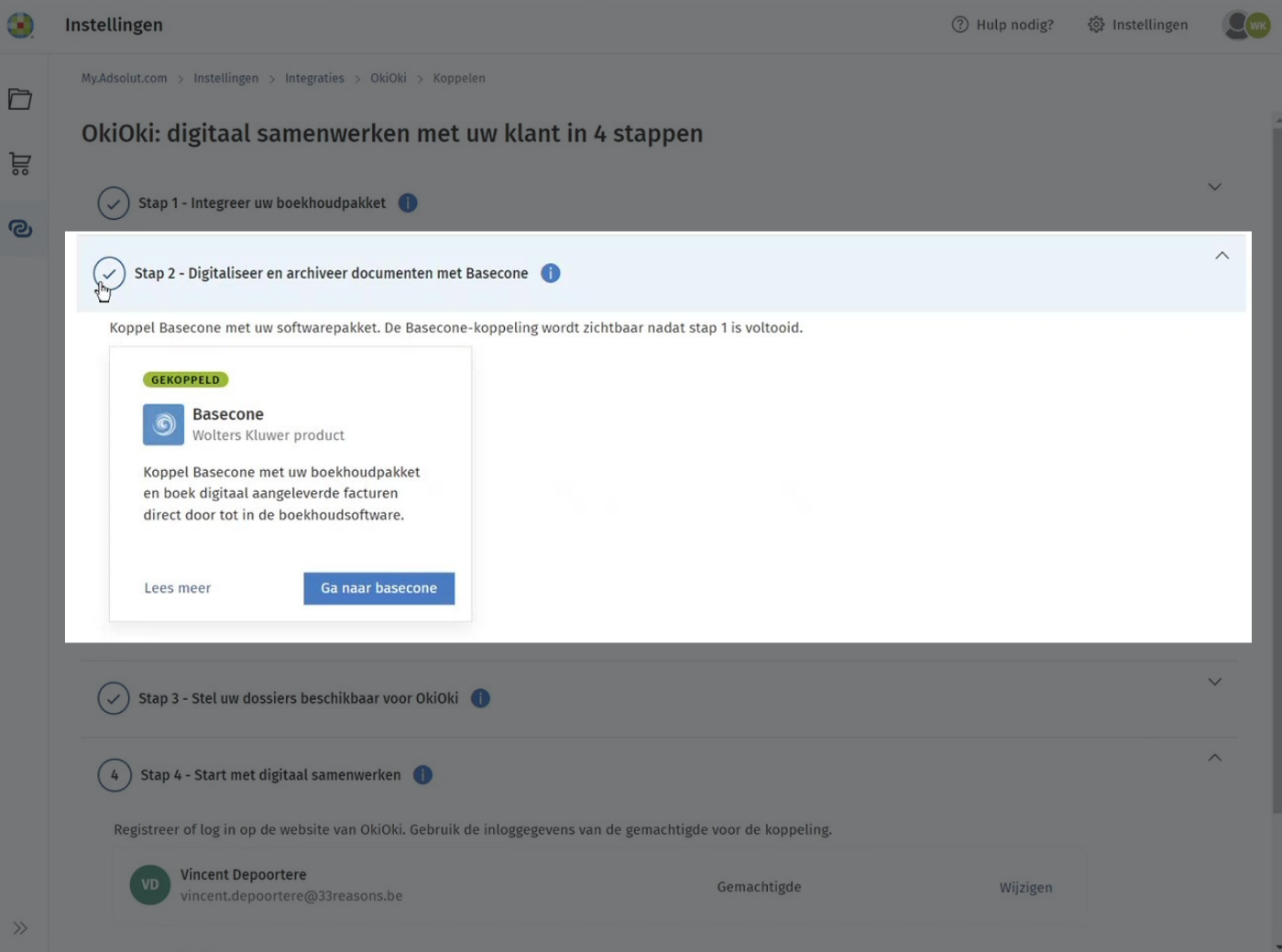 3. Then click 'Select files' to choose the files you want to make available to OkiOki. If you have already linked a file, it will no longer be in the list of files.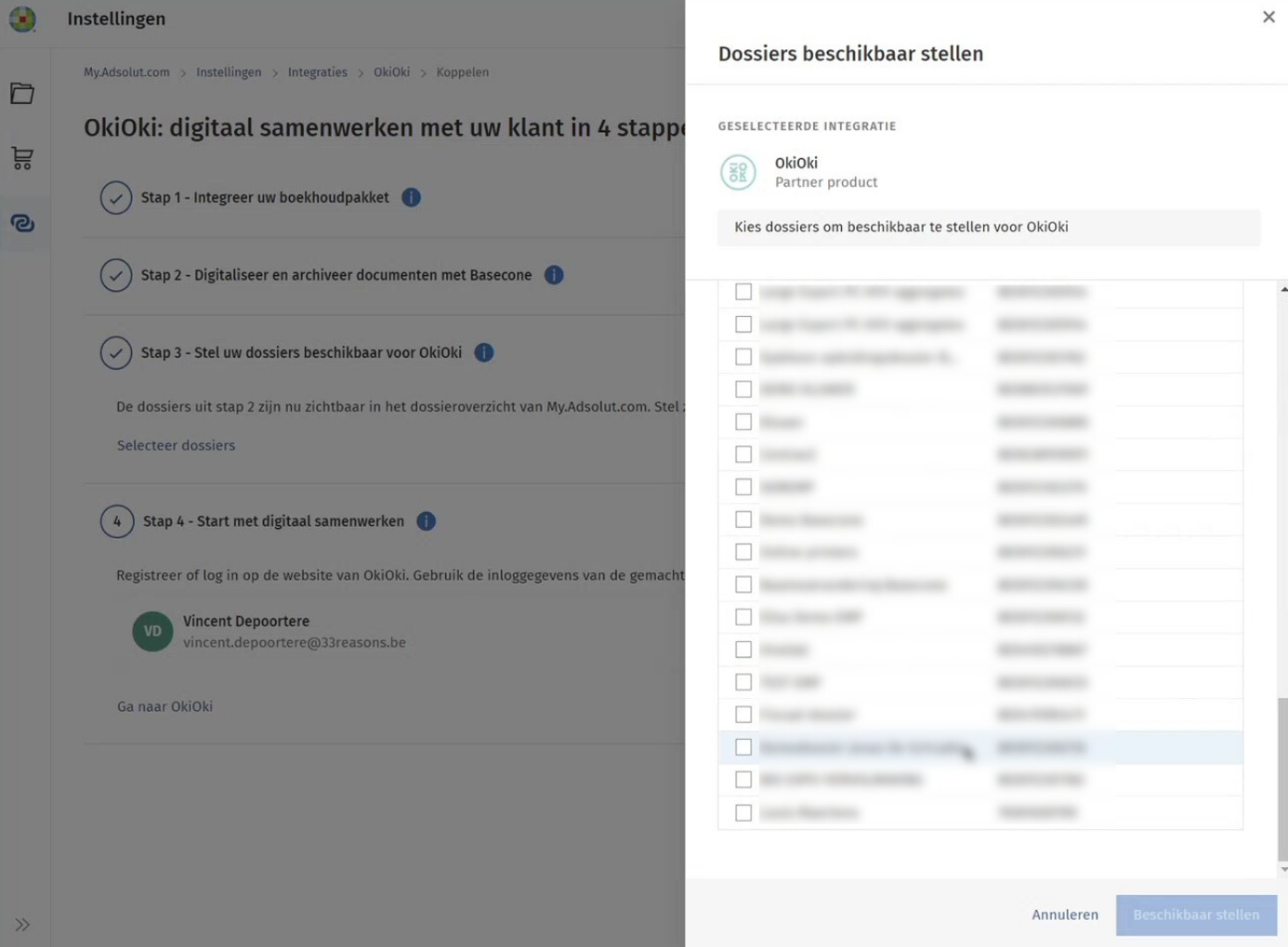 4. For the last step you need to log in to OkiOki and confirm the link there. To do so, click on 'Go to OkiOki' and log in with your credentials.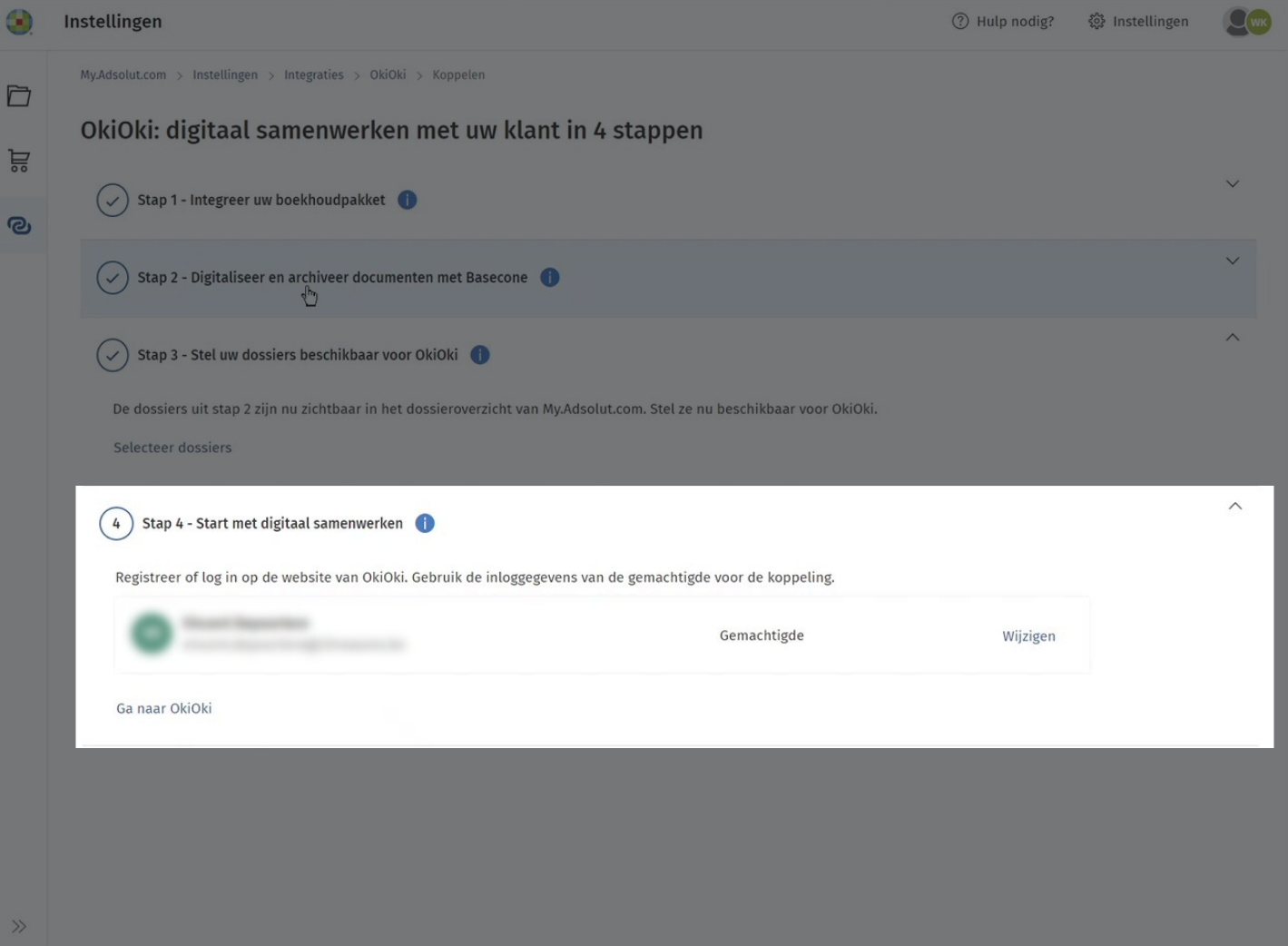 In the OkiOki app
4. Choose your transfer method and confirm
Once you are logged into OkiOki, go to the settings page of the portal. At the bottom when choosing the transfer method, choose transfer via API. From the dropdown menu, select my.adsolut.com.
Afterwards, click the plus sign next to Basecone and give Basecone permission to connect to OkiOki.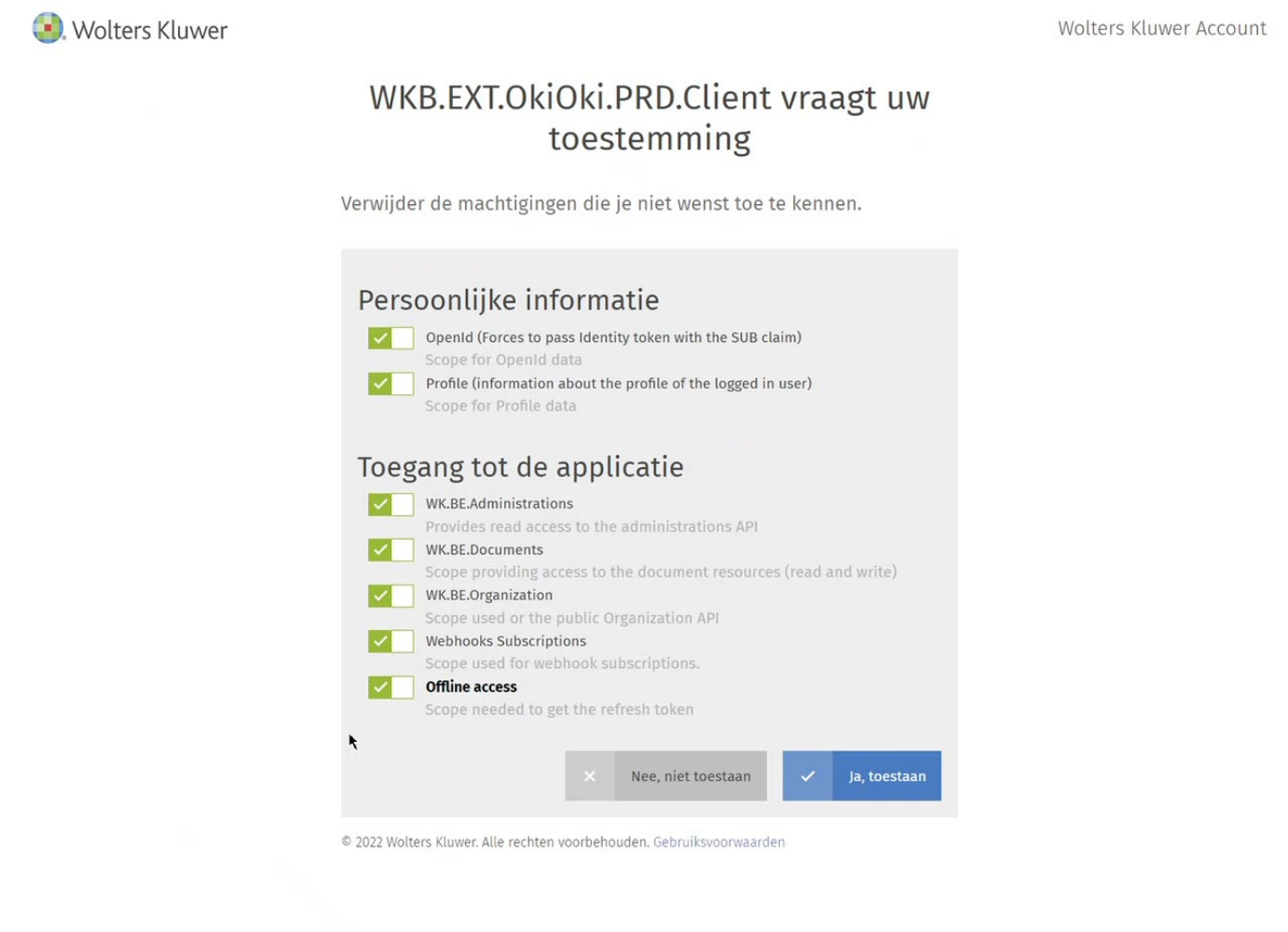 5. Choose the right administration per customer
Finally you have to indicate per customer that the transfer of files is done via API. You do this by clicking on one specific customer in your list of customers. Then you go to "Integrations with accounting software" and you choose "API - Basecone" as transfer method. Finally, you choose the administration with the name you gave it in Basecone.