Occasionally, OkiOki may read and display the data on the invoice incorrectly. For example, OkiOki sometimes retrieves an 'old' name for a supplier. This old name is still available in the database of the Crossroads Bank of Enterprises (CBE) and is displayed by OkiOki. Incorrectly read data can be easily adjusted in the app (only for documents, not for transactions). This is done by following the steps below:
1. Go to your menu and choose "All documents" under "Documents".
2. Select the document whose data you wish to modify.
3. Open the document detail of the selected file.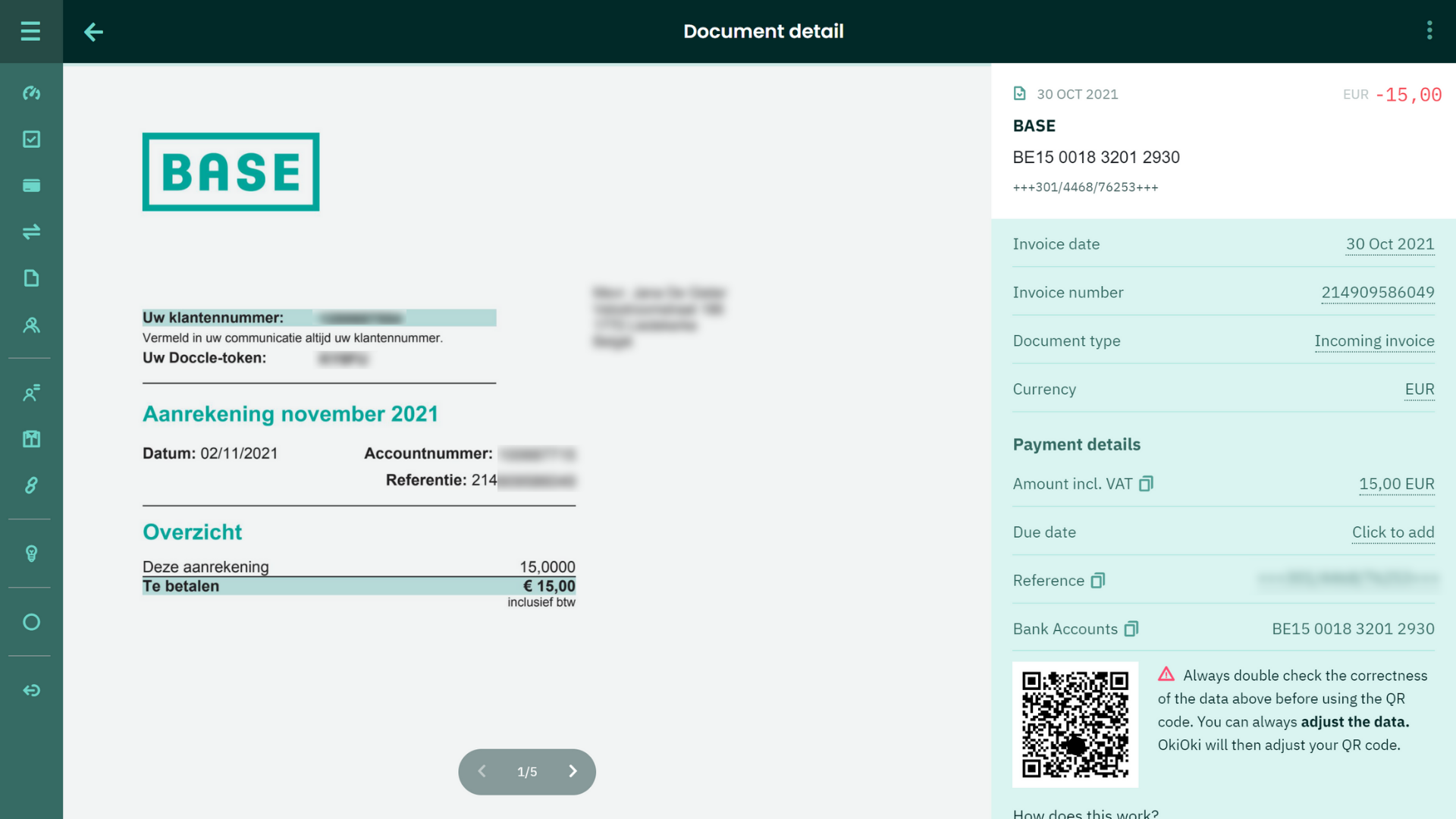 4. When you click on one of the fields that are underlined by a dotted line on the right-hand side, you can start making changes.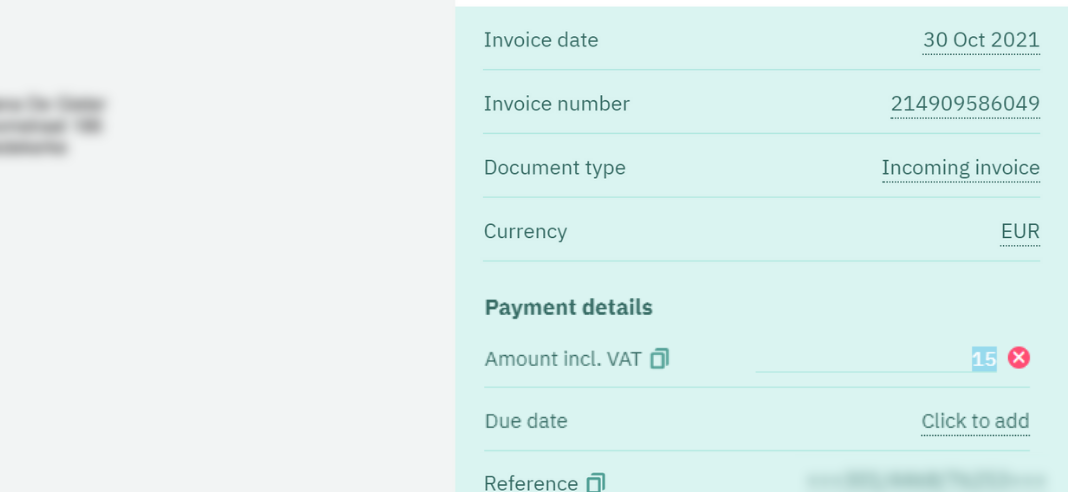 5. All fields marked with a dotted line can be changed. The changes are saved immediately when you click outside the field.
6. If you do not want to save the changes, click on the red cross.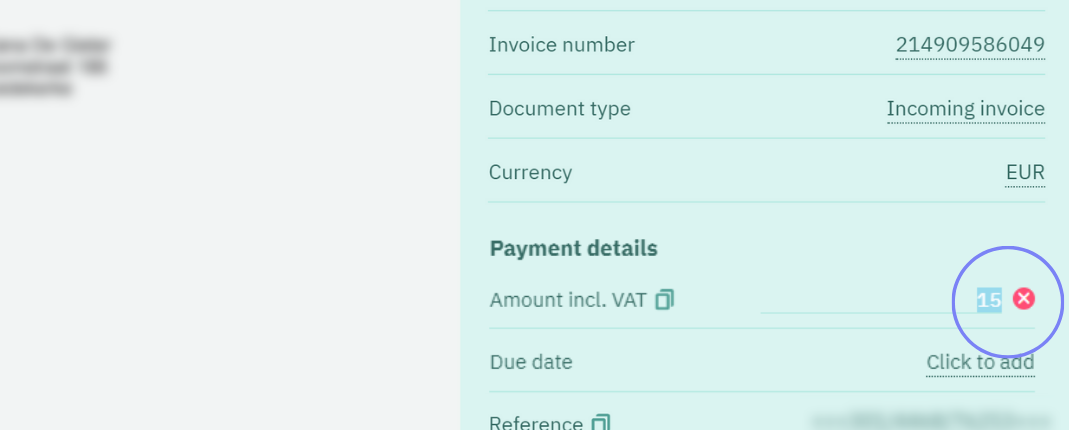 7. The data has now been adjusted.
Do you want to change the details on an invoice that is yet to be paid? Based on your changes, OkiOki will automatically generate a new QR code. You can then scan this QR code to easily pay the invoice.