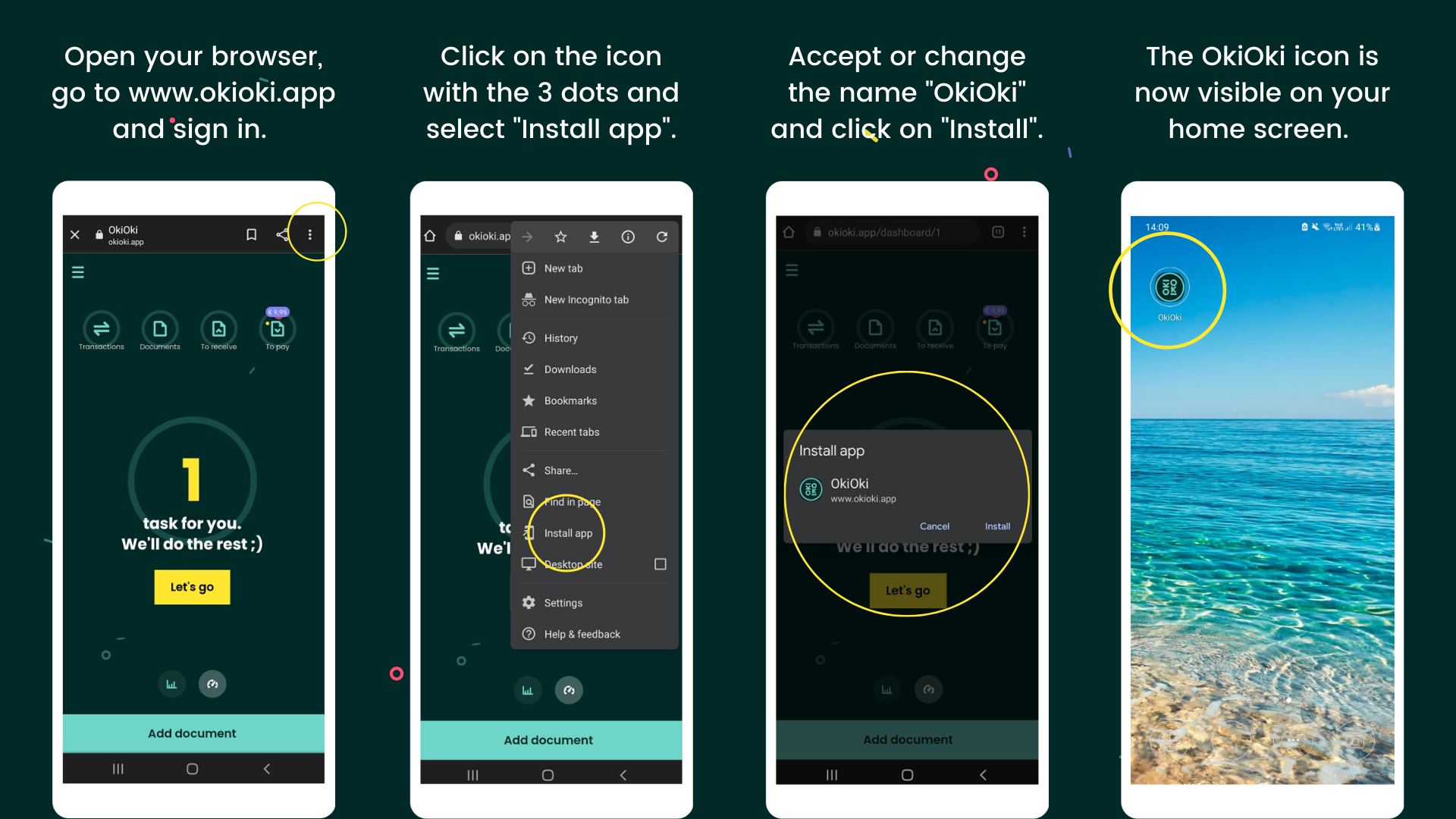 The OkiOki app is a web app. That means you can open it in your browser just like a website. You just surf to www.okioki.app.
Instead of opening your browser every time and surfing to this address, it is possible to add the OkiOki app to your home screen of your phone or tablet.
Open the browser Chrome.
Go to www.okioki.app and log in.
During your first visit, your phone suggests adding OkiOki to your home screen. If not, tap the icon with the three dots in the upper right corner.
Tap 'Install app'.
Accept or change the name 'OkiOki' and click 'Install'.
If necessary, click 'Install' again.
If you have an iPhone, you can read more about how to add OkiOki to your iPhone home screen here.