If you collect all your invoices on a cloud storage folder, OkiOki can start picking them up automatically as well. OkiOki today connects to Dropbox, OneDrive and Google Drive.
Linking your cloud storage folder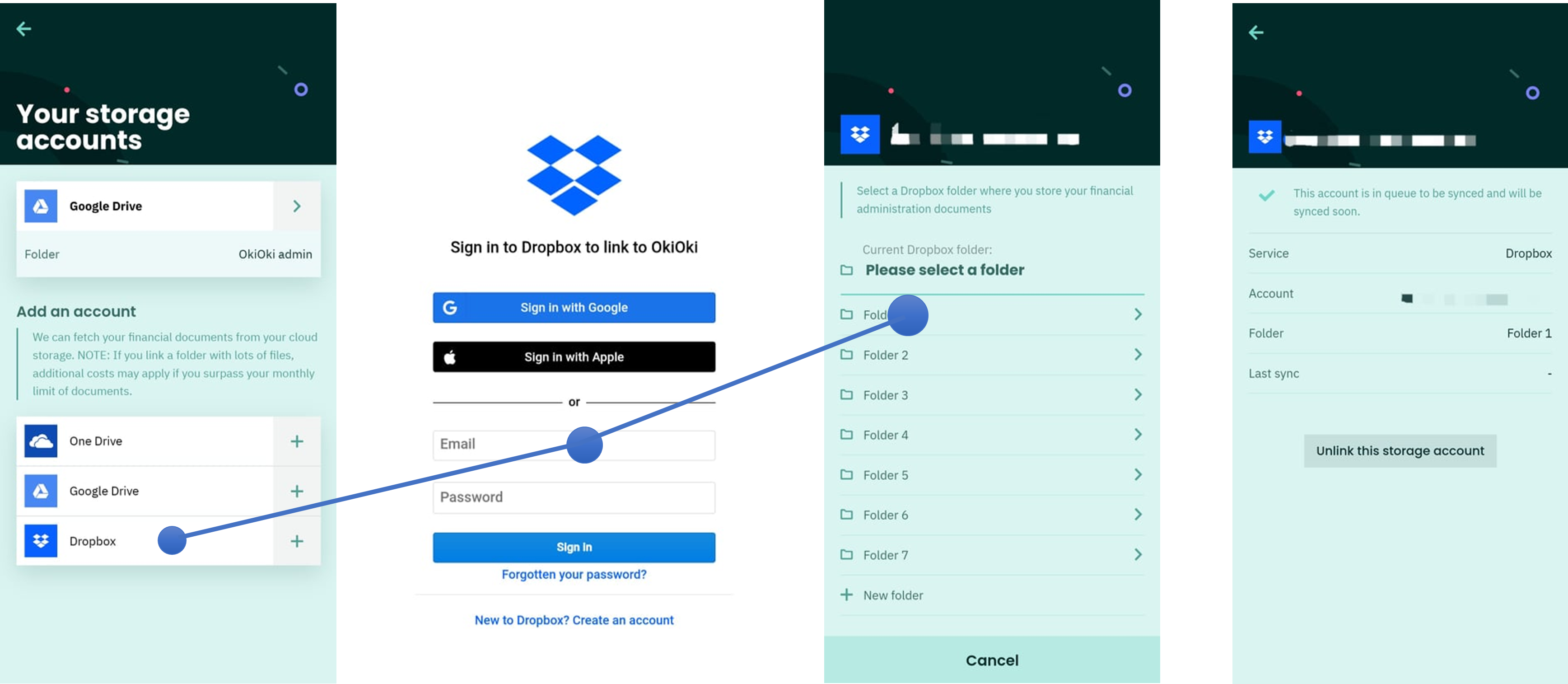 Go to "Links > Cloud Storage".
Choose your cloud storage partner. OkiOki will now redirect you to this partner's login page.
Once logged in, OkiOki will show you the available folders.
Select the folder where OkiOki can find your invoices.
OkiOki has now established the link and will follow this folder. Each new document will be picked up there. It will never delete the documents it has picked up from this folder.