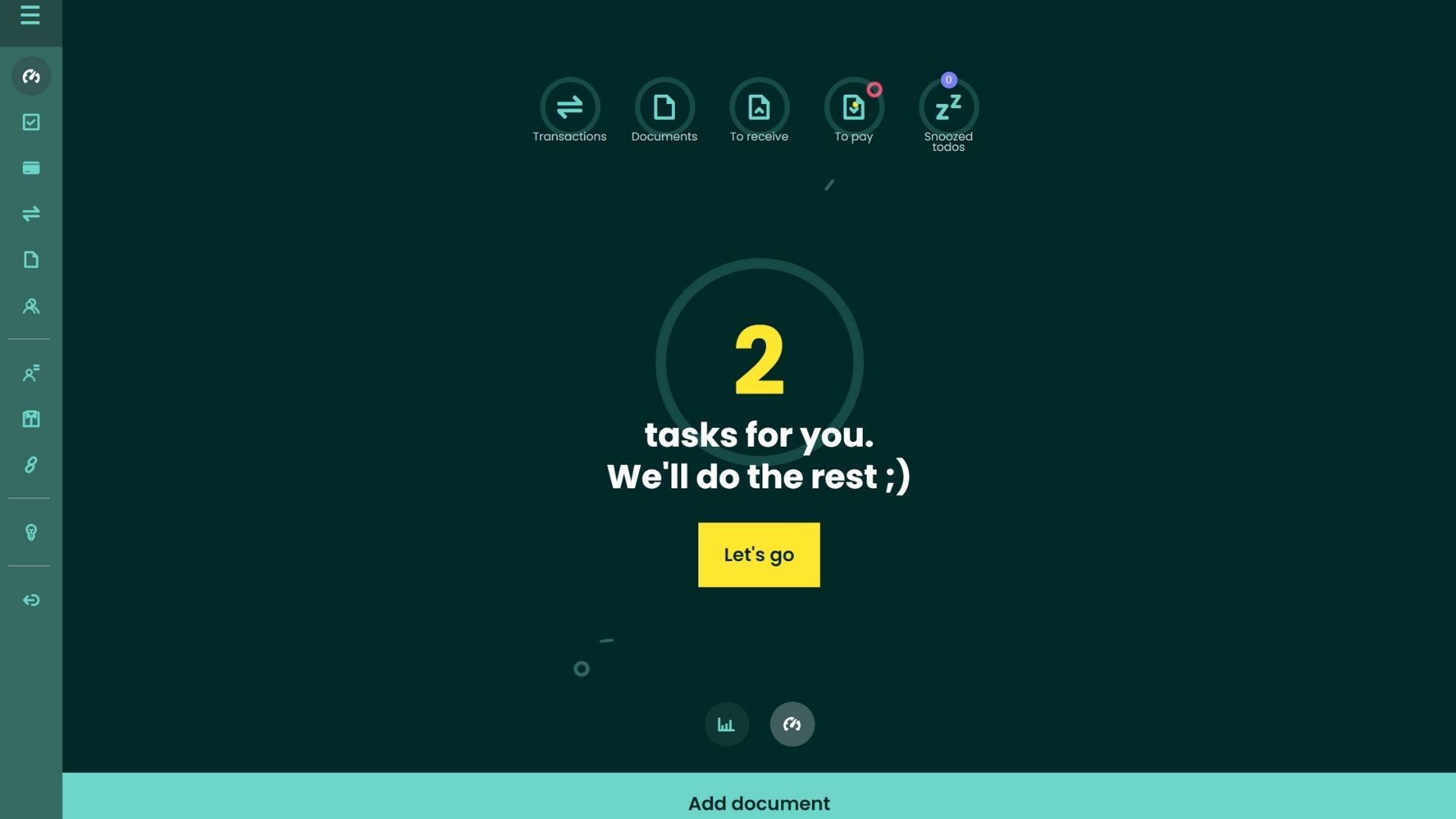 The OkiOki dashboard provides you with all the key figures for your administration. In this way, we can give you a simple, but clear and good overview of your finances. We would like to take a closer look at all the figures that can be found on your dashboard and tell you how you can get to work with them.

To-do's
The most important number is the big number in the middle of the dashboard that indicates how many tasks are on your to-do list. The fewer to-do's, the closer you get to the OkiOki feeling!
In this article you will find more information about your to-do list and how to process your to-dos.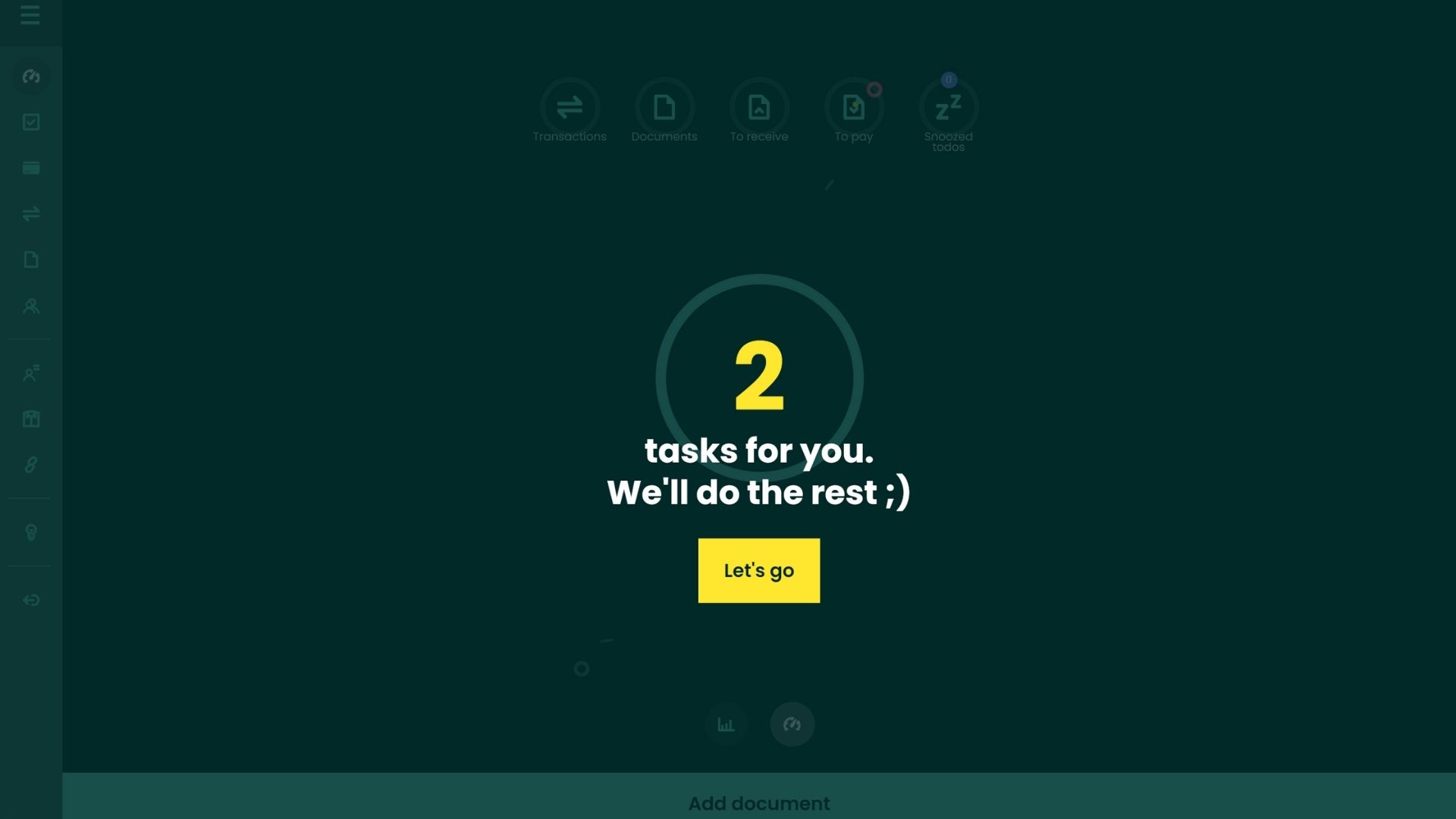 Transactions & documents
The small icons at the top show "Transactions" and "Documents". These icons allow you to quickly go to the overview of all transactions or all documents. There you can view the details of documents and transactions, search for certain documents, filter and so on.

In your overview of your documents and transactions, you will also see that your documents and transactions are colour coded. This colour code is a subtle line on the left-hand side of the list or ticket. There are 3 possible colour codes:
Green: The item is marked "Ready". This item has been sent to your accountant and will no longer appear on your to-do list.
Purple: This item is "Saved". This means that something has already happened to this item (by you or by OkiOki), but it is not yet finished. So you will have to look at it again.
No colour (transparent): This item is a new to-do which has not yet been completed.
To receive
At the top you will also find the "To receive" icon. Here you get an overview of all outgoing invoices or credit notes that have not yet been paid.

To pay
The "To pay" icon lists all the incoming invoices or credit notes that you still have to pay to your suppliers.

Snoozed to-dos
Finally, at the top of the screen, there is also an icon called "Snoozed to-dos". Here you will find all the to-dos that you have snoozed or that OkiOki has snoozed (e.g. in case of automatic credit recognition).