Overview groups
Finally, we'll discuss groups. On the 'Groups' page you can manage your groups. You can assign your employees and files to groups. This way, certain employees will only have access to certain files.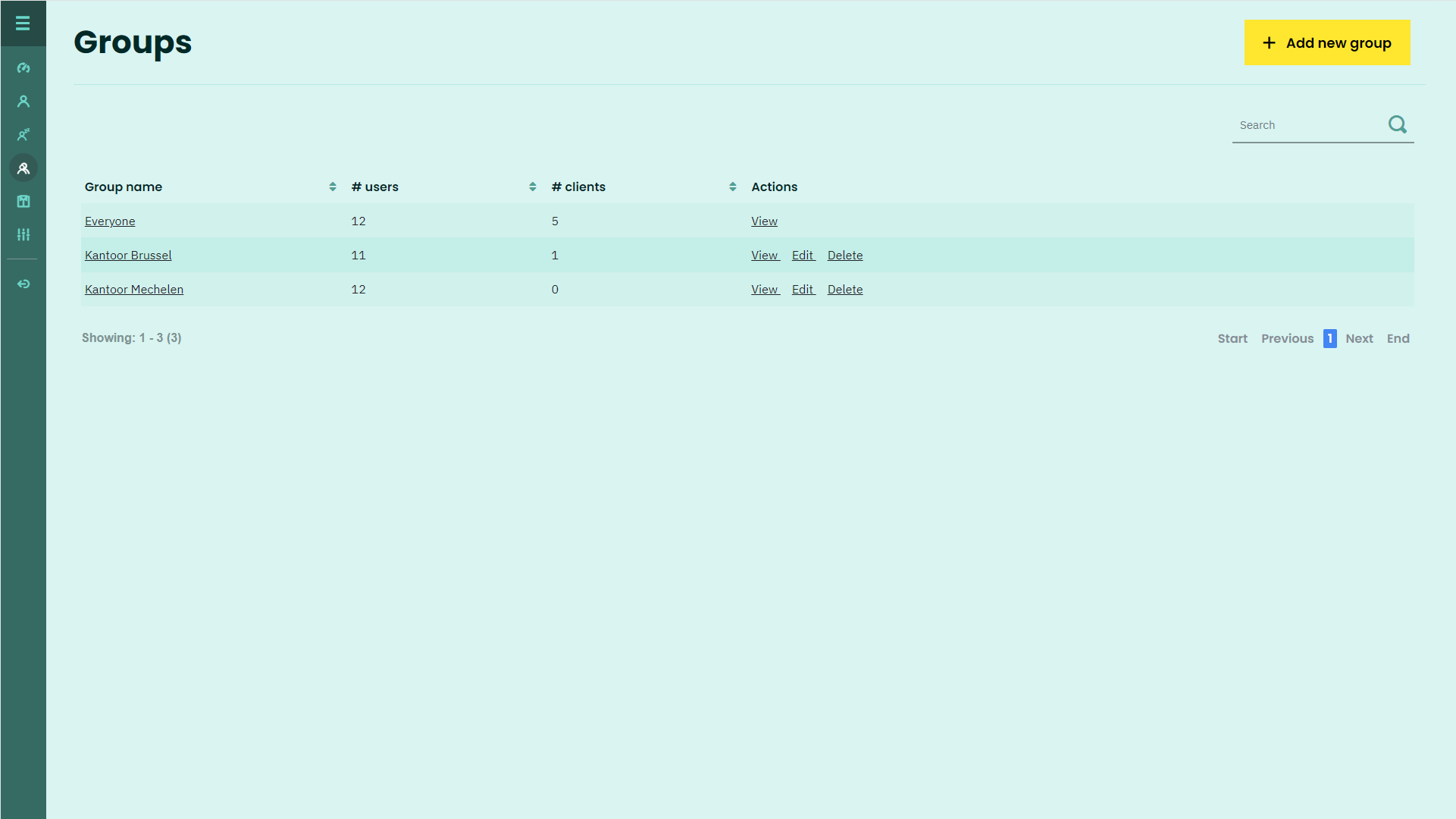 In this overview you can add, edit or delete groups and see which entrepreneur belongs to which group.
Adding groups
By clicking the button 'Add group' you can add a new group. The only thing you have to do is enter the name of the group.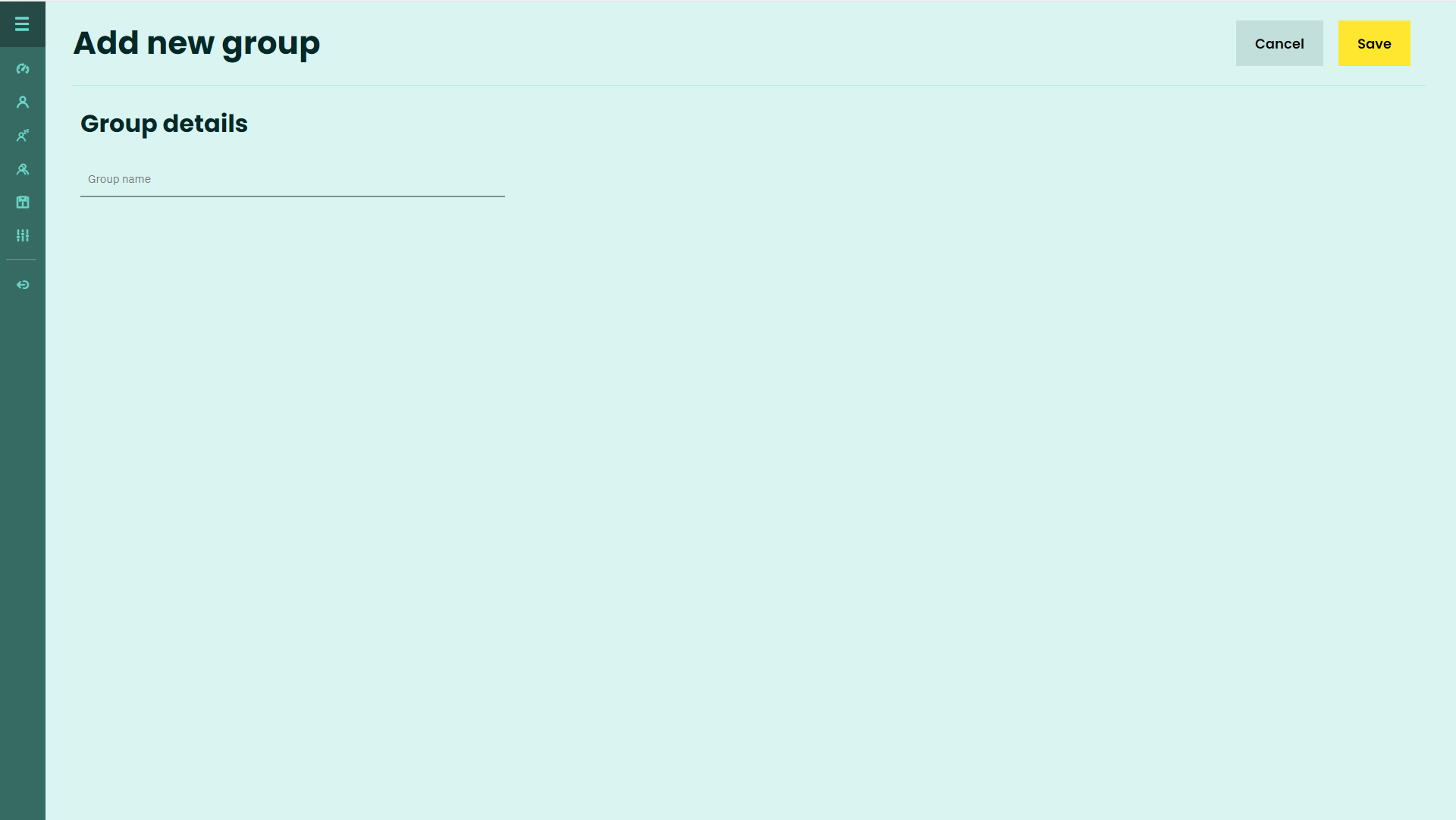 Managing groups and their entrepreneurs
By clicking on the name of the group in the overview you can add or remove entrepreneurs from this group.
On the left side you will see the members who belong to this group, on the right side the members who do not yet belong to it and who you can simply add by clicking on the plus sign.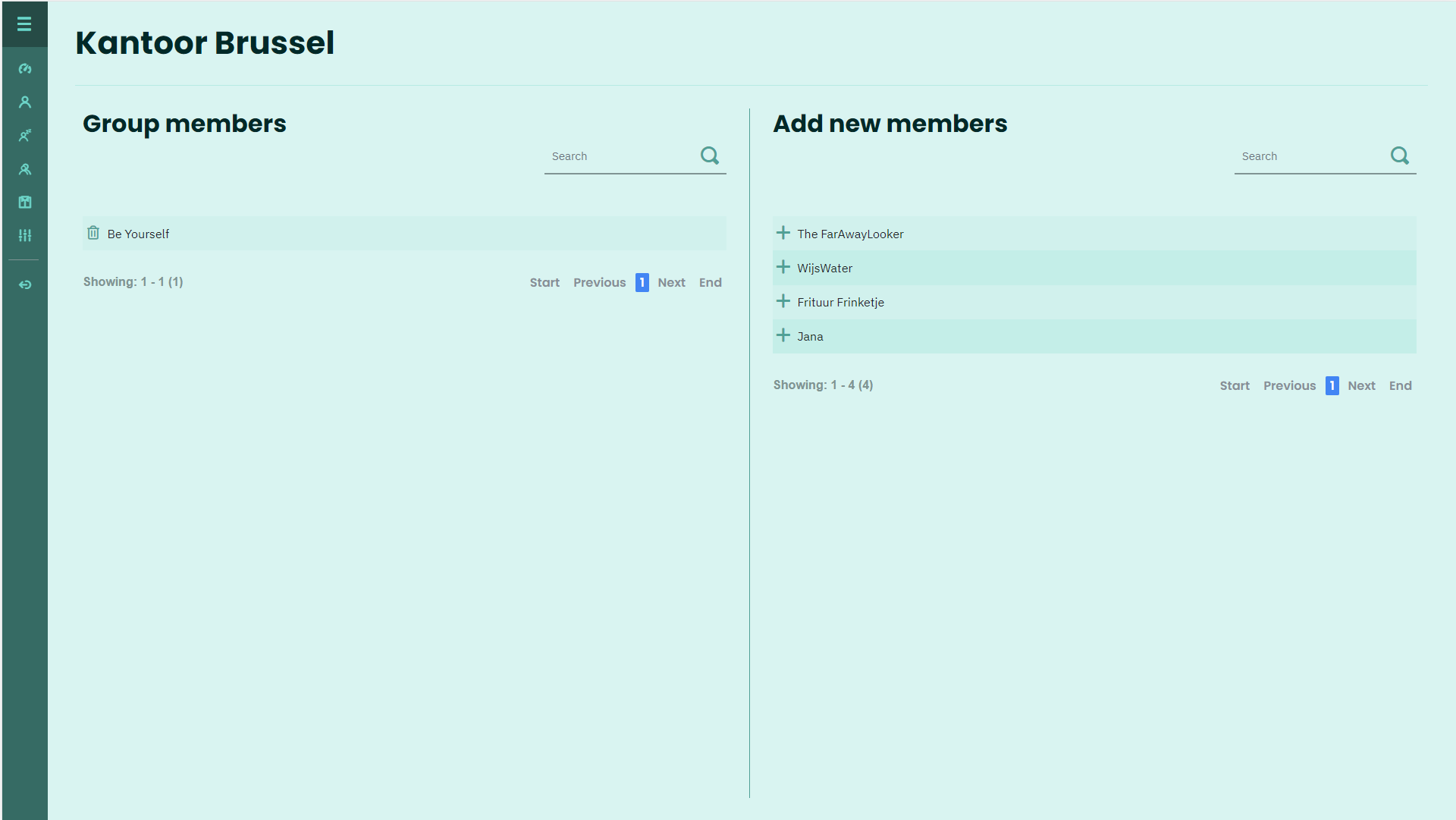 Business owners can also be added to groups by selecting the groups they belong to in their profile detail. You will find more information on this in our article 'Adding a client to your OkiOki portal'
Managing groups and their office workers
In the profile of the office employees, you specify which group they have access to.
An office worker who is 'Administrator' automatically has access to all groups.
For non-administrators, you select the individual groups they can have access to.

That was our manual for accountants. Hopefully you found the information useful and can now get started with the accountancy portal smoothly. Do you still have questions? Be sure to check out our frequently asked questions from accountants or the other information on our help portal. And if you can't find the answer there, don't hesitate to contact us by clicking on the help button at the bottom right or sending an email to support@okioki.be.