On this screen you will see all the users of the accountancy portal, i.e. both the regular users and the administrators. Here you can manage, re-invite or delete all users.
If you click on a specific user, you can view and edit some more settings for this individual user. For example, you can choose the language in which this user sees the portal.
Furthermore, you can also manage the roles and rights of the user. Here you can make a user administrator. Users who are administrators automatically have access to all groups. For users who are not administrators, you can select the individual groups to which they can have access at the bottom under 'Groups'.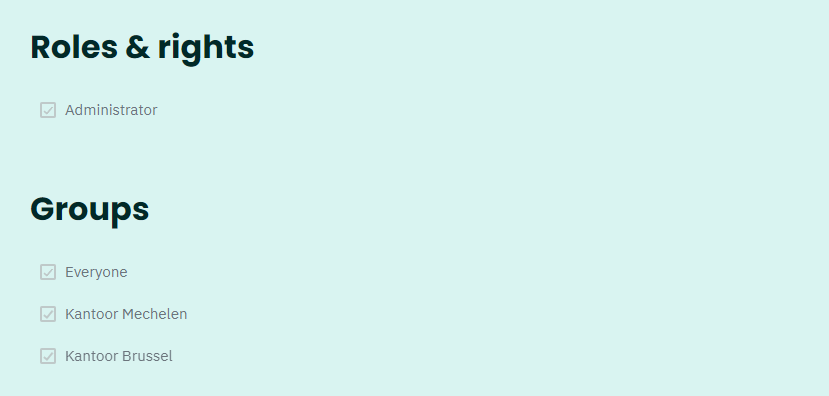 Please note: the user's phone number and email address cannot be changed after the user profile is created. So be sure to enter both correctly right away.
Ready for the final step? We tell you all about groups in the accountancy portal and how to manage them.